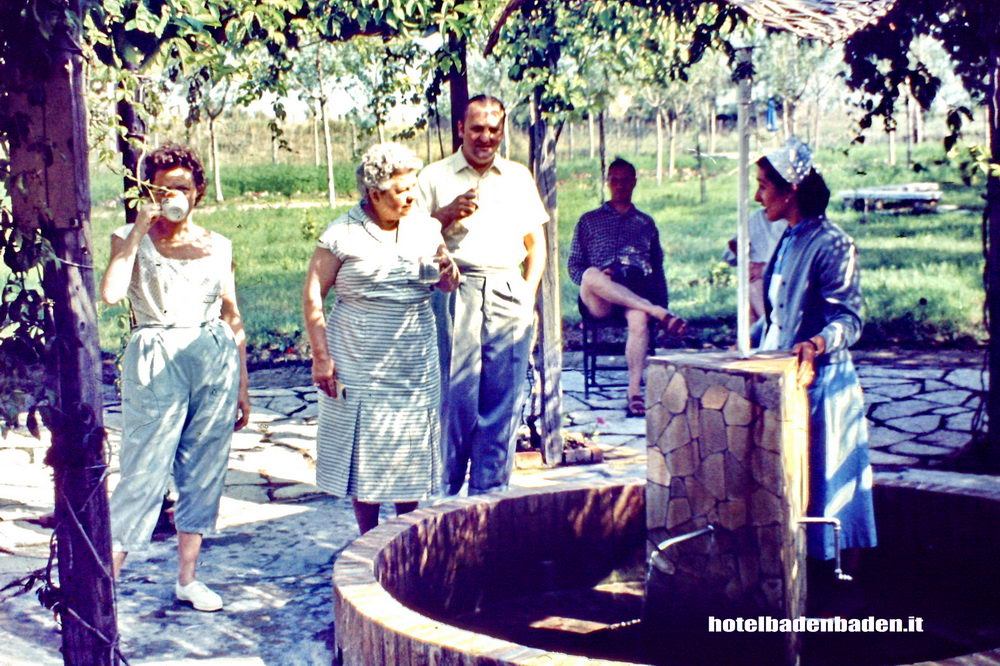 The thermal springs and spa of Riccione
Only a few minutes walk from your 3 star Hotel Baden Baden you will find the thermal springs of Riccione.
Right on the beach in an old pine forest the spa of Riccione, already known in Roman times, combines seven areas of well-being. Cures as spa treatment for beauty, physical and rehabilitation therapy, aesthetic medicine and multiple treatments, fitness and recreation are offered. Four different springs provide thermal water with valuable elements for the treatment and well-being of the motor system, respiratory, gastrointestinal and vascular systems and the skin. The spring water is rich in sulfur, bromine, iodine, sodium chloride and magnesium are used for inhalations, mud baths, massages and rhinogenous deafness.
Besides the classic amenities of a spa, the spas also offer a large park for relaxation and recreation. This includes a 800 square meter pool with a water temperature of 30°C, whirlpools and water jets, seven-colored waterfalls and streams with different temperatures. The park has its own sandy beach, a children's pool and play area, fitness center, beach umbrellas and sun beds, lockers, a bar and a conference center.
History of the thermal springs of Riccione
"Viator siste gradum – from aqua decorata miraculis – salutem habebis" – "stop wanderer and you will be saved by the magic water."
Thus we read in Latin on a plaque in a votive chapel near the healing springs of Terme di Riccione.
Even before the Romans the warm springs of Riccione were known and have been used for healing and relaxation. Already 62 BC Roman soldiers brought their horses and were bathing in the healing mud springs. Even emperor Diocletian (247-316) is said to have visited and raved about their effect.
The history of the thermal springs of Riccione is closely linked to the history of Riccione. In the 17th century Adriatic pirates used the healing waters as well as Queen Christina of Sweden, during a visit in the year 1657.
The first analysis of the water derived from Count Felice Pulle, the first medical director of the hospital Ceccarini Riccione, dating back to 1890. Here, for the first time the wealth of minerals and the effectiveness in the treatment of liver failure were detected.
However the spa, built a few years late,r offered only drinking cures (s. photo from 1957).
His rise to one of the most important spas of Italy Riccione happened in the 1980s, as the actual extent of the therapeutic properties of the water began to be known.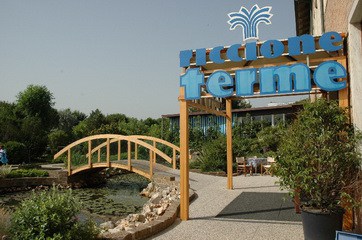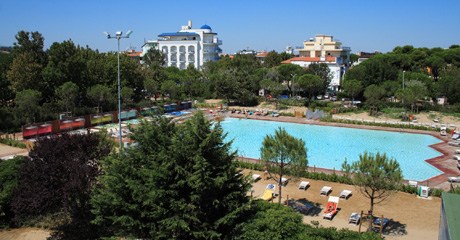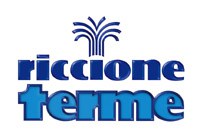 The thermal baths of Riccione are only a few steps from Hotel Baden Baden removed so that you can reach your treatments and applications without much effort.
Riccione Terme
Viale Torino 4/16 – 47838 Riccione (Rn)
Opening times:
Monday to Friday: 9:00 to 12:30; 3:00 p.m. to 6:00 p.m. Saturday: 9:00 to 14:00
Phone Reservations: 0039 0541 602005
http://www.riccioneterme.it